gauge 0 tinplate BUILDINGS
We are happy to show you our offer of tinplate buildings. MERKUR has a diversity of tinplate buildings, they are all delivered as a kit. The assembling is easy. We also deliver fine buildings for the tramway. Lehnhardt produces some nice buildings and we are able to present you some houses in the best tinplate tradition built by a worksman from former Eastern Germany, Blechschmidt. Take a glimpse.
De lay out van Frank den Herder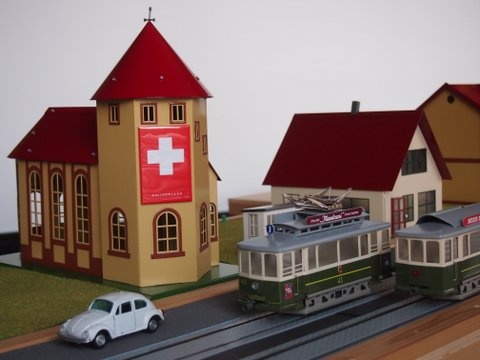 Languages

Nederlands

English

Deutsch

Français
Guestbook
09-04-2019

- Hello, I have bought for my son a second hand... 

read more

02-02-2019

- thanks Rob for a good service - i will come... 

read more

31-10-2018

- Hello, you must be Rob. We are looking to... 

read more
New message
Shopping cart
No items in shopping cart.